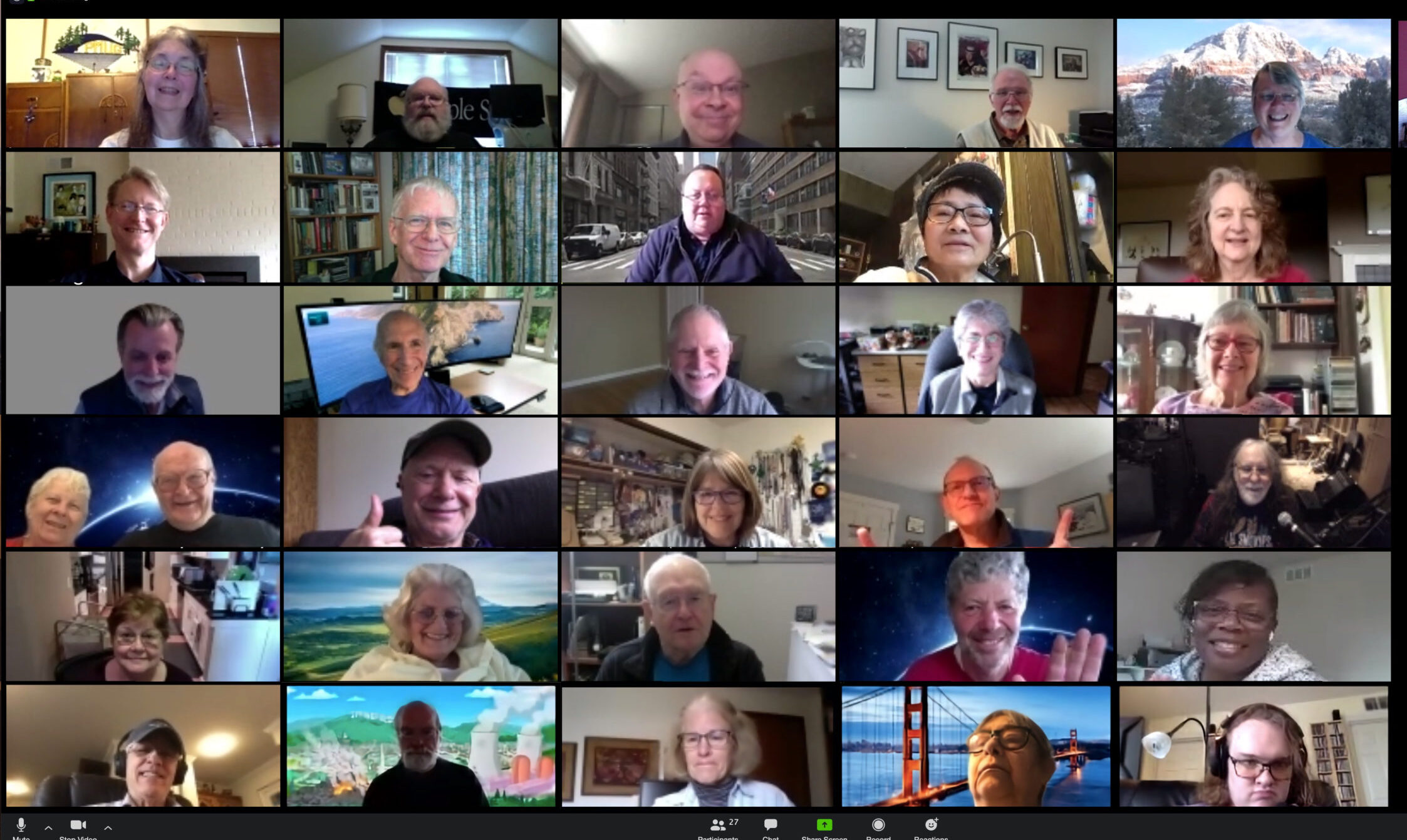 Program: What's New From Apple / By Our Local Experts / Last month Apple held its latest fall mega-event. There was a ton of announcements spotlighting
PMUG's Virtual General Meetings are Now Lively Gatherings for Mac Enthusiasts
​In this current pandemic environment, the Portland Mac User Group's general meetings are streaming to members via the Zoom application. 
PMUG has been holding public meetings for over 30 years. Purchasers of the first Macintoshes in 1984 were excited to try out the amazing new computer from Apple but quickly found themselves asking what more it could do. They found that gathering together to share tips and tricks as well as hard earned troubleshooting knowledge was the best way to enhance and enrich their experience of using computers. PMUG has been getting together in monthly meetings ever since, and has a rich history of inviting luminaries of the computing landscape to speak to our members. Past speaker have included Steve Wozniak of apple and Bill Gates of Microsoft. PMUG has also invited representatives from many computer companies servicing the Apple market.
See panel below for instructions on how to participate in our General Meeting live stream.