Bring All Your PMUG Comunications Together
We are currently using Slack, which is a chat/messaging  tool that allows PMUG members to stay connected. Our members share ideas, ask questions, help others, or just chit-chat.
A great reason use PMUG's Slack Channel as a resource for asking your Mac/mobile device questions is because this is a trusted group. Many websites on the internet can be inaccurate, outdated, or worse – filled with links to grab your personal information. Our members come from a large cross section of skills, so asking your questions here can get you answers that you can trust.
Members can request to access this service for free by sending an email to info@pmug.org. You can get general info about Slack here: https://slack.com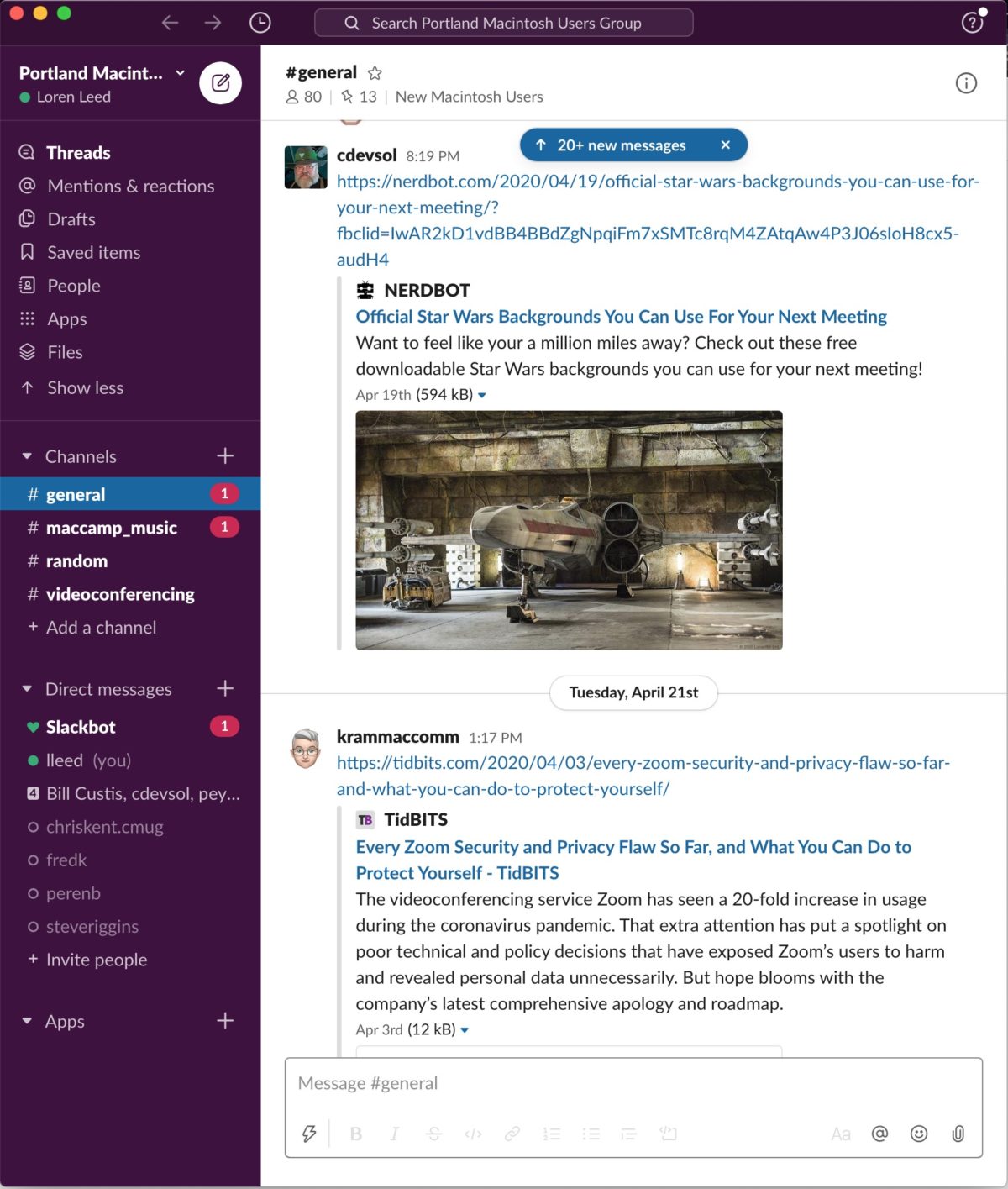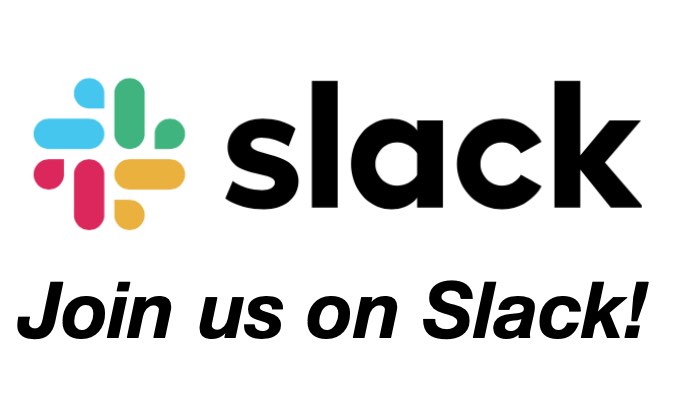 To sign up, email info@pmug.org. to create an account and receive login instructions. PMUG has several different channels that you can sign up for. The General channel is our main channel but we also have News, Tutorials, Random, MacCamp, Picnic, and more. Go to Channels in the side bar and pick which ones you want to join.