General Meeting – Gift Ideas / December 14th / 6:30 pm
December 14, 2020 @ 6:30 pm

-

9:00 pm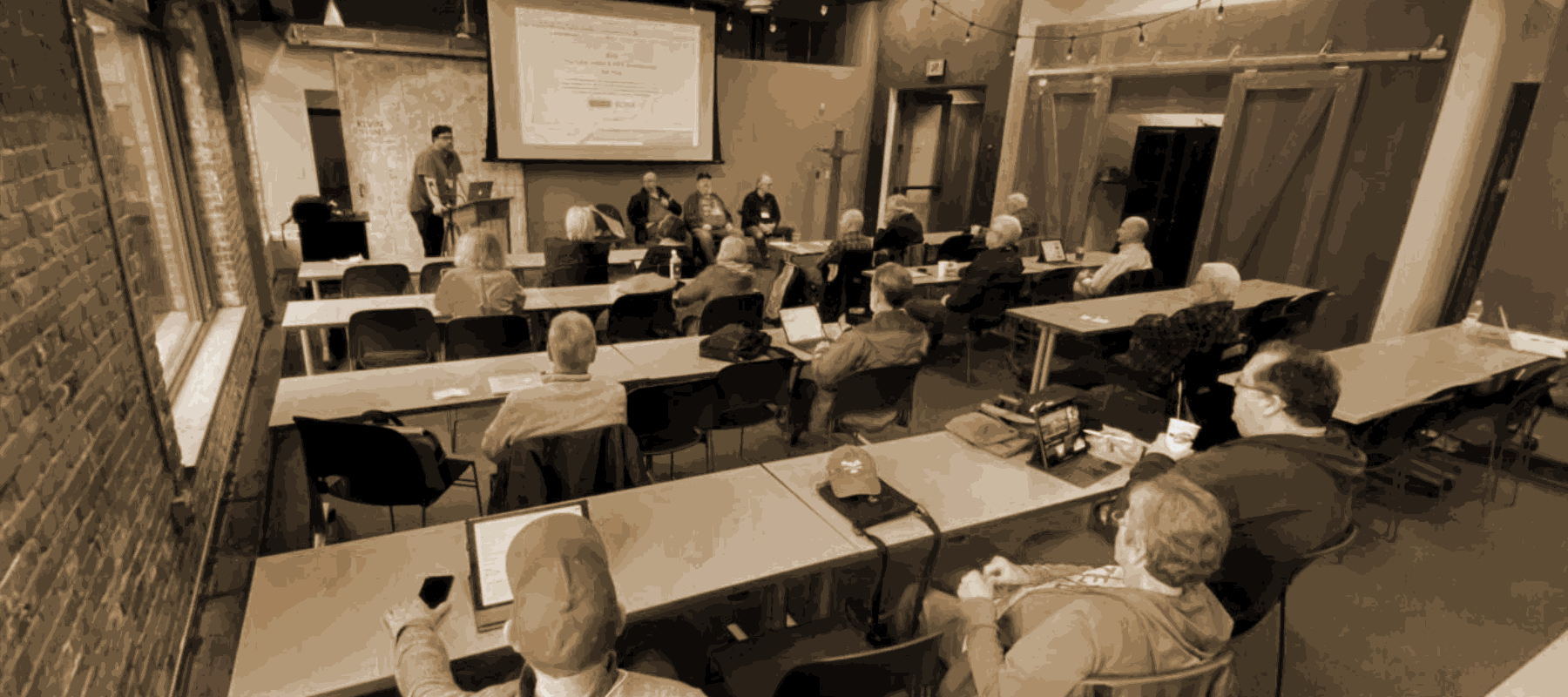 PMUG Officers Share Favorite Gift Ideas / By PMUG's resident experts /
There are lots of great Apps for macOS computers and iOS mobile devices at very reasonable prices, including games. Also, the right accessories can enhance the computing experience. Of course, we welcome the gift ideas you would like to share!
Join in the fun at our next virtual meeting, as we show off cool gift ideas and answer questions to make sure you get the gift right.
[ ……… Flash! If you are considering a new Mac for yourself or a loved one, you will want to attend this meeting to learn more about the new MacBook Air with the Apple Silicon M1 chip. It starts at just $999, and Mac software developers and others are finding it to be very powerful. ]
How to Attend:
PMUG will send out an email with an electronic invitation that will start a Zoom virtual meeting on your Mac or iOS device. You can even join in from a computer running the Chrome browser in case you don't want to install the Zoom software on your device
Q&A Session: 
6:30 PM — 7:30 PM
PMUG Club Announcements: 
7:30pm – 8:00 PM
Feature Presentation: 
8:00 – 9:00 PM
Ideas that we came up with as a group:
PMUG Gift Giving Ideas that came up:
Loren Leed: Leather Cord organizers https://www.etsy.com/listing/672635306/cable-organizer-cord-keeper-cord-holder?ref=shop_home_active_30&crt=1
---
John Lutz: Digital Camera uploading tool https://www.apple.com/shop/product/MUFG2AM/A/usb-c-to-sd-card-reader
---
Elena Case: Centriq app https://www.mycentriq.com
---
Eleanor Segal: Bags: https://www.ebags.com/backpacks/laptop-backpacks/pro-slim-laptop-backpack/117775XXXX.html?dwvar_117775XXXX_color=Brushed%20Indigo&cgidmaster=laptop-backpacks
---
Bill Tomison: iPad holder https://smile.amazon.com/AmazonBasics-Adjustable-Tablet-Holder-Stand/dp/B006ZT4VA0/ref=sr_1_8?dchild=1&keywords=amazon+basics+ipad+stand&qid=1607998827&sr=8-8
iPhone tripod mount adapter https://smile.amazon.com/gp/product/B072KNBV21/ref=ppx_yo_dt_b_search_asin_title?ie=UTF8&psc=1
Anker PowerCore 5000 Portable Charger, Ultra-Compact 5000mAh External Battery with Fast-Charging Technology, Power Bank for iPhone, iPad, Samsung Galaxy and More https://smile.amazon.com/gp/product/B01CU1EC6Y/ref=ppx_yo_dt_b_search_asin_title?ie=UTF8&th=1
---
Charles DeVore: tripod short https://www.amazon.com/gp/product/B06Y2VP3C7/ref=ppx_yo_dt_b_asin_title_o04_s00?ie=UTF8&psc=1
tripod tall https://www.amazon.com/gp/product/B085QNKTX9/ref=ppx_yo_dt_b_asin_title_o05_s01?ie=UTF8&psc=1
sands 256 duel thumbdrive- https://www.amazon.com/gp/product/B06XC1WGQR/ref=ppx_yo_dt_b_asin_title_o08_s00?ie=UTF8&psc=1
Ethernet adapter For USB-C https://www.amazon.com/gp/product/B08HQBC678/ref=ppx_yo_dt_b_asin_title_o05_s00?ie=UTF8&psc=1
Apple Watch: https://www.apple.com/watch/
Wrist bands for thumb drives https://www.amazon.com/gp/product/B07QTHJP62/ref=ppx_yo_dt_b_asin_title_o02_s00?ie=UTF8&psc=1
---
Steve Riggins: Carbon Copy Cloner backup software https://bombich.com
Super Duper backup software: https://shirt-pocket.com/SuperDuper/SuperDuperDescription.html
Monitor Arm: https://www.fully.com/jarvis-monitor-arm.html
Monitor stand: https://www.amazon.com/dp/B07ZF669SM/ref=cm_sw_r_cp_api_glc_fabc_eoS1Fb16GMVB4?_encoding=UTF8&psc=1
---
Joshin Yamada: Nimbus Steel Series game pad. https://www.apple.com/shop/product/HP3G2ZM/A/steelseries-nimbus-wireless-gaming-controller?fnode=5911efbe5a5da5fc63895979f51ddaeac57a07b936ab2f94113edb291059ccc4282d66cfbea5e07c00dd789e62d6d223788a5b6b7f26afb6f987c47d57be654cdc3fdc0ea7b04700aeb674fc673701744622292cf6c9482268ffb26884ade57e
Watch bands: https://smile.amazon.com/s?k=apple+watch+bands&ref=nb_sb_noss_1
---
Sabrina Bear: iPhone holder from Amazon https://www.amazon.com/s?k=iphone+wallet+case&ref=nb_sb_noss_1
---
Jon Cottrell: hover bar and hdmi connector for ipad and iphone.
---
Steve OMUG: Magic Fireplace AppleTV app.  https://apps.apple.com/us/app/magic-fireplace/id1043729482
Portal iOS app.: https://apps.apple.com/us/app/portal-escape-into-nature/id1436994560
For iPad Pro users: A iPad Pro USB C Hub, Baseus 6-in-1 Adapter Docking Station with 4K HDMI, USB-C PD Charging, SD/Micro Card Reader, USB 3.0 & 3.5mm Headphone Jack — https://www.amazon.com/dp/B07VX46FPK/
Heart Analyzer — iOS app + Watch app + Widget, a great step-up supplemental heart specific app: https://apps.apple.com/us/app/heart-analyzer/id1006420410
---
Phil O'Neil: Laptop tablet or bed or sofa: https://www.amazon.com/gp/product/B086WBG56J/ref=ppx_yo_dt_b_asin_title_o04_s00?ie=UTF8&psc=1
Beats Flex headphones: https://www.beatsbydre.com/earphones/beats-flex
---
Ron Schmid: Portable batteries with built-in Apple Watch chargers:
Satechi brand: https://satechi.net/products/quatro-wireless-power-bank?variant=33270686875736&sscid=c1k4_ha76o
Elevation Lab brand: https://www.elevationlab.com/products/battery-pro-for-iphone-apple-watch