PMUG Clinic Via Zoom / November 30th / 6:00 pm
November 30, 2021 @ 6:00 pm

-

7:30 pm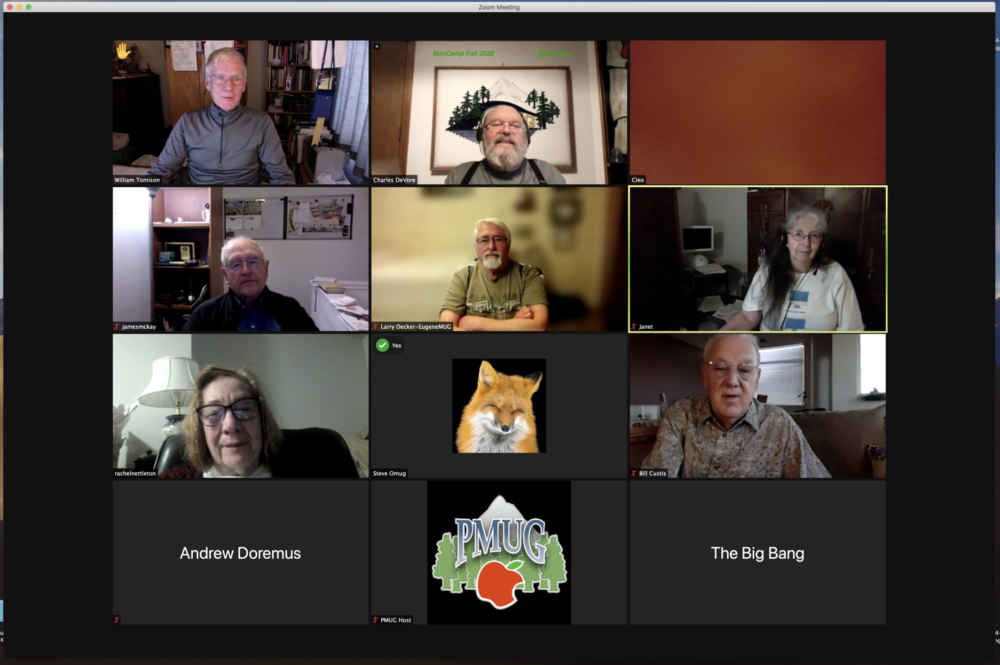 PMUG Clinic (via Zoom)
During the pandemic we are holding PMUG Clinics via Zoom.
If you have Mac or iOS questions, come by. If you don't have questions but just want to hang out, come by too.
How to Attend:
Members should receive an email with Zoom access info and a link 24 hours before the scheduled clinic. If you do not receive the notice, send an email to info@pmug.org.
Also, if you cannot make it at the scheduled PMUG Clinic time, send an email to info@pmug.org, and we can arrange a time to work with you.
The info email will include a link to the meeting. If you have not used Zoom before, the linked page will give you the option for auto-download of the Zoom app. You can even join in from a computer running the Chrome browser in case you don't want to install the Zoom software on your device. If you do not want to click on a link in an email, the meeting ID and Passcode will be included for you to type or paste into the app or the Join a Meeting page at https://zoom.us/join. You can independently download the Zoom client app from https://zoom.us/download.
When you get to the meeting:
DON'T BE SHY. Since we have moved the clinics to Zoom, they have become a welcome social event for PMUG members during the pandemic. We get into extended discussions on various topics. HOWEVER, the purpose of the clinics is to help you with your technical Apple problems. Feel free to Raise Your Hand, either physically in front of your camera, or via the raise hand tool at the bottom of the Zoom window. The meeting host will give you priority.