General Meeting – Panorama X, One Hot Database! / March 14th / 6:30 pm
March 14 @ 6:30 pm

-

9:00 pm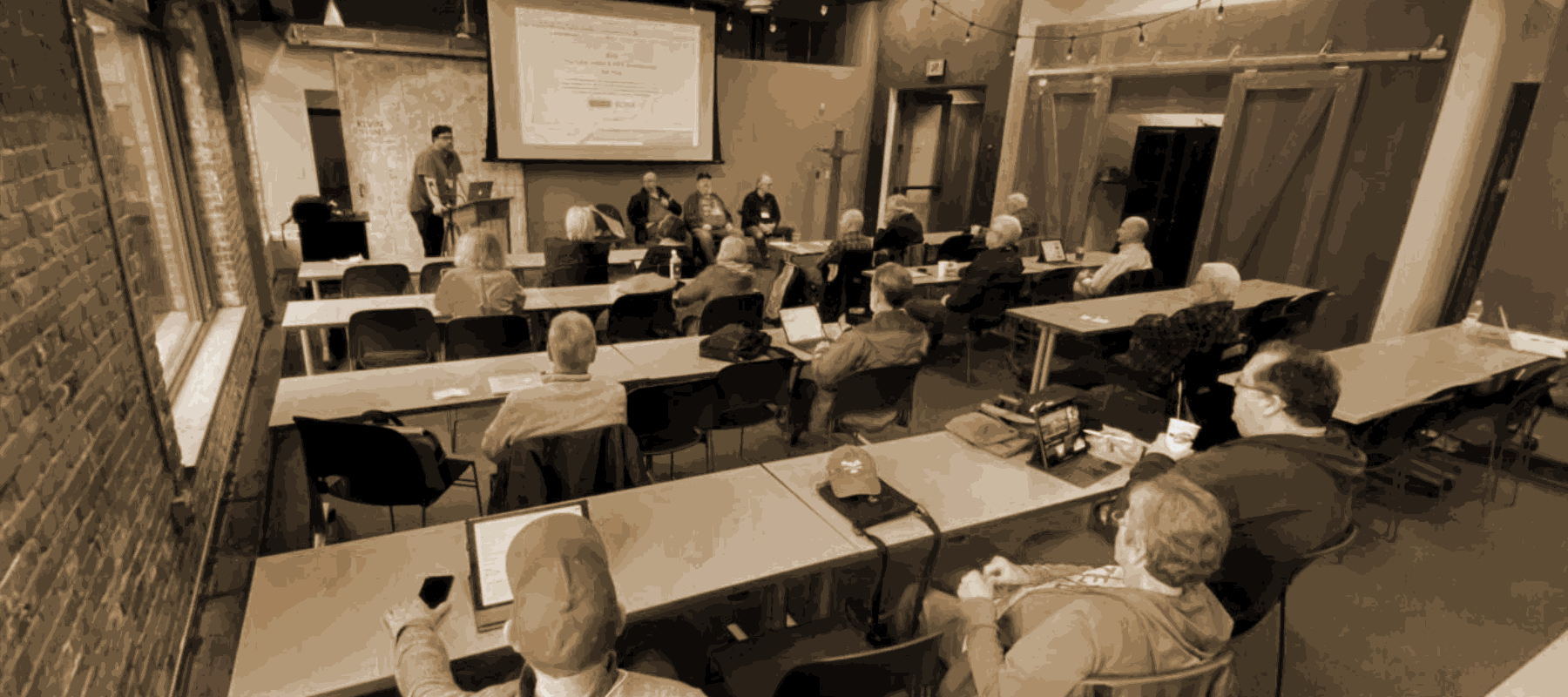 Program: Panorama X, An Affordable Alternate to FileMaker Pro / By Jim Rea /
Jim Rea is the founder of ProVUE Development, and has been developing Macintosh software since early 1984. Mr. Rea is the lead developer and architect for ProVUE's flagship RAM based database program Panorama X. He was also the lead developer for OverVUE, SiteWarrior, and Power Team.
When the Bento app was discontinued by FileMaker, Inc., it left a huge hole in the Mac database universe. Many things can be done in a spreadsheet like Apple's Numbers, but there are also many things that really should be done in a database. Panorama was the software PMUG used to run the PMUG store. With this software we could track inventory and sales, as well as who purchased what items.
As noted on the www.provue.com website, Panorama X combines the best elements of database and spreadsheet technology into a single package, making it an unparalleled tool for working with and analyzing any kind of information. Panorama X performs all database operations in RAM, never touching the much slower mechanical disk or SSD drive, resulting in incredible performance when sorting, searching, performing analysis, and even when doing complete data restructuring.
Join in the fun at our March virtual meeting, for information and camaraderie.
How to Attend:
PMUG will send out an email with an electronic invitation that will start a Zoom virtual meeting on your Mac or iOS device. You can even join in from a computer running the Chrome browser in case you don't want to install the Zoom software on your device. Visitors are always welcome; send a message via the Contact Us link below to get an invitation.
Q&A Session: 
6:30 PM — 7:30 PM
PMUG Club Announcements: 
7:30pm – 8:00 PM
Feature Presentation: 
8:00 – 9:00 PM